Century Support Services - Reviewed & Compared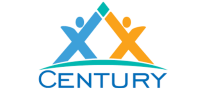 Summary
There are many different ways debt settlement companies tackle debt. Century Support Services utilizes a renegotiation and repayment strategy that settles all debt, and gets consumers back on the road to financial freedom quickly.
Company Overview
Century Support Services is a debt settlement company that helps consumers who are becoming overwhelmed by their debt and are having trouble making their payments. Century can reduce the amount of debt you owe by working with your creditors and on average, can reduce how much you owe by 25-32%. Their proven program lasts approximately 12-48 months.
They have more than 20 years of experience, and as a bonus, do not collect any fees until they are successful for you. They have a trusted reputation of helping consumer with their unsecured debt and have helped more than 260,000 customers with over $1.7 billion in debt.
MORE: How Much Can Settling Your Debt Save You Every Month?
What Century Support Services Does Best
They renegotiate your debt, and get your creditors to settle for less than you owe. Most of Century's customers are falling behind on payments and have bad credit scores, so Century uses this to the consumer's advantage. They negotiate on your behalf, and companies take less, clearing you of debt. Customers can then concentrate on rebuilding their credit. And they were named the Best Debt Settlement Company by Forbes Advisor for two consecutive years (2021 and 2022). Not too shabby!
MORE: How Much Can Settling Your Debt Save You Every Month?
Any Negatives?
They serve 44 states. More to come, though.
What Others Are Saying
Fantastic score on TrustPilot (4.9/5) and an A+ BBB Rating too. They were named the 2021-2022 Best Debt Settlement Company by Forbes Advisor.
Our Final Verdict: 0.0/10
Century Support Services works with the consumer and their creditors to reduce the amount owed and the consumer only pays a fee when Century gets results! It is ideal for consumers who simply have too much debt, and see no way out. Their renegotiation and repayment strategy works and gets you on the road to freedom fast.
GET STARTED