LendingTree - Reviewed & Compared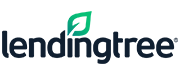 Summary
For many consumers, easily one of the best debt relief strategies is a debt consolidation loan. This can not only eliminate your debt, but it can also lower monthly payments and even help your credit score. Lending Tree is a loan specialist who provides access to hundreds of banks and loans, including personal loans for debt consolidation. Are they the best choice for you? Let's find out.
Company Overview
Lending Tree is a loan aggregator, which means they act as a portal to banks and loan companies, who all compete for a consumer's business. The basics of the way it works is consumers enter in some basic information – income, zip code, employment status, etc., and Lending Tree submits this to qualified lenders, who then give the consumer their best rate.
This has proven to be an excellent way to get a loan, which is why Lending Tree is still going strong for almost 20 years.
Lending Tree's main website is a testament to their longevity – this company knows how to do things right. There are clear ways to submit information, all kinds of articles and blog posts about loans, lending, credit, and more. It's clean, easy to use, and inspires confidence. Best of all, you can see lenders, loans, and rates side by side, and you choose the best one for you.
MORE: How Much Can Settling Your Debt Save You Every Month?
What Lending Tree Does Best
They get you the information (and loan / lender) you need. They are easily one of the best loan aggregators out there, and their tagline "When Banks Compete, You Win" has almost become a catchphrase.
I mentioned their main site being nice, but it's worth repeating – if you are looking for a debt consolidation loan, you can do no better. You can read about personal loans / debt consolidation, see rates, use the calculator, etc. And for applying (even if you use one of their landing pages), they have a quick, simple Q&A process which gets your basic information and then shows you several lenders that best fit your needs.
MORE: How Much Can Settling Your Debt Save You Every Month?
Any Negatives?
No, but I do have to mention one thing: Lending Tree is *not* a debt relief / debt negotiation service. In terms of debt, they are for the people who are looking for a debt consolidation loan. So they probably can't help someone already behind in payments, as that person may have trouble getting a loan. But for people who are looking for a debt consolidation loan, I don't see any downside to using Lending Tree.
What Others Are Saying
An A+ BBB rating, and high reviews almost everywhere you look. Lending Tree clearly does an excellent job in giving borrowers what they are looking for – a list of competing banks to choose from.
Our Final Verdict: 0.0/10
Lending Tree is ideal if you are looking to consolidate your debt. The only thing that keeps them from a higher score is the fact they don't handle debt settlement, negotiation with creditors, etc. But otherwise, Lending Tree is a great choice for consumers who wish to forgo debt settlement, and instead receive a debt consolidation loan / personal loan.