ADT - Reviewed & Compared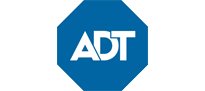 Summary
In almost every industry, there's a clear "big dog". In the case of home security, it's ADT. With over 100 years in business, and a logo that's easily recognized by homeowner and criminal alike, ADT leads the pack. But does that mean the best value? Let's find out:
The Good
ADT puts the "secure" in security. Simply put, they are a well-regarded company that will come in and professionally install you a first-rate security system with all the trappings – intrusion protection, cameras, fire, flood, 24x7x365 monitoring, etc. If you want to go right to the top, ADT is who you call.
I like their prolific marketing too - the reputation of your security company is no joke. A security system *should* make criminals move on. However, with the market being flooded with startups, DIY wifi systems, and "fake" lawn signs and stickers, the ADT logo on your house really means something.
MORE: What's the Best Home Security System for Your Needs?
The Bad
Price, and "uninstalling". ADT is not the lowest price in the home security industry, and they will want a 3-year monitoring contract. This isn't to say they are uncompetitive, but they do position themselves as "overall value" more than rock bottom pricing. Plus, this is an installed system, meaning if you are planning on moving in the near future, you may want to consider that.
MORE: What's the Best Home Security System for Your Needs?
What to Expect
The most prolific name in the industry, and one that criminals really know.
All of the trappings – wireless intrusion protection, smoke, fire, flood, carbon monoxide, etc.
Professional installation and 24x7x365 monitoring.
Outstanding customer services (A+ BBB rating).
App and touchscreen control.
Our Final Verdict: 9.9/10
I really like ADT. Easy to work with, very up-front with what you get, professional installation, and a name / yard sign that carries clout. Yes, they aren't the cheapest, but definitely check them out if you are looking for home security.
GET STARTED