HomeSafety - Reviewed & Compared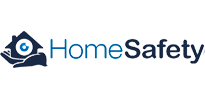 Summary
Here's an interesting idea – a service that allows you to put in a few details regarding your home security needs, and then gets you several excellent options from local home security providers. I've seen this kind of service before used on loans, insurance, and the like, but this is the first time I've seen it for home security, and I'm impressed.
The Good
Homesafety.com does exactly what you want them to do – find you several excellent home security options in your area to compare.
The website is simple, and informative – they have a simple form to fill out which then gets you home security quotes from local providers (both national names and local companies). It's elegant and fast. They also have a good amount of information and articles for those who want to read up on home security.
MORE: What's the Best Home Security System for Your Needs?
The Bad
Nothing really, save for the fact that they aren't a security company in and of themselves. But if you know that going in, there's plenty to like here.
MORE: What's the Best Home Security System for Your Needs?
What to Expect
A solid resource for getting and comparing home security companies.
Form is easy to fill out.
Gets you plenty of options in minutes.
Good information on the website.
Our Final Verdict: 8.6/10
A good idea executed very well. It's nice getting quotes from several different home security companies. Definitely give HomeSafety.com a shot if you want to compare.
GET STARTED