Fiona - Reviewed & Compared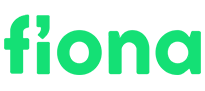 Summary
A recent entry into the loan aggregator industry, Fiona began in 2014, and in that short time, has gathered an impressive array of lending institutions, which they match to borrower's needs. Are the right choice for you? Let's find out:
Company Overview
Fiona does what a loan aggregator is supposed to do – match up lenders and competing offers with borrower's needs. And they do it well, with a no-nonsense approach to finding a lender that is refreshing. Consumers looking for a loan without a lot of fluff will be well served.
MORE: Is Getting a Personal Loan Right for You?
What Fiona Does Best
They cut right to the chase: unlike almost every other service I've looked at, Fiona has a one-page application without a whole lot of "next, next, next… you're almost done". You simply answer the questions on the single page, and boom, you get the best lenders offering you their best rates and terms for your specific needs. They also specialize in personal loans, so if that's what you are looking for, Fiona does a nice job of providing that.
MORE: Is Getting a Personal Loan Right for You?
Any Negatives?
Nothing serious. Borrowers looking for hand-holding "step by step" may not like Fiona's more "official" looking form. I also couldn't find much in the way of articles, tools, and general loan talk. Some borrowers like that kind of thing, but others know what they need, and just want to get their personal loan and go. Fiona is definitely targeting that second group.
What Others Are Saying
I couldn't find any BBB logo to click on. An internet search turned up an A- rating at the time of this writing, which is good enough in my book. The company hasn't really had enough time to build a prolific outside buzz, but I could not find anything bad, so we'll give them an incomplete here.
Our Final Verdict: 9.8/10
No BBB info, but I felt very safe and secure on both their main site and their landing pages. But I like the simplicity of their process better than just about everyone else's. Indeed, Fiona's one-page application will appeal to those who like a more straightforward approach to finding the right lender, and is definitely worth a look.