LowerMyBills - Reviewed & Compared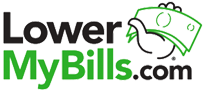 Summary
Around for more than 20 years, Lower My Bills is one of the more prolific names in the mortgage and refinancing industry. Let's see how they stack up.
Company Overview
Lower My Bills has made an internet splash with their unique advertising campaigns (remember the dancing cowboy silhouettes?) But this creativity helped people realize what a valuable service they are – with more than 500 lenders in their network, Lower My Bills has become a go-to company for mortgages and refinancing.
MORE: Calculate your monthly mortgage payment
What LowerMyBills.com Does Best
They make it very simple to find the perfect lender for your mortgage or refinancing needs. The Question and Answer application is one the easiest we've found, and their main website is chock full of good information. They make it simple to understand the different mortgage and refinancing terms, without overwhelming you with complicated information.
MORE: Calculate your monthly mortgage payment
Any Negatives?
I'd like to see some rates on the homepage, but that's about it. With 500+ lenders all competing for your business, you should be confident in the rates.
What Others Are Saying
Four and a half stars on ConsumerAdvocate.org, and a million and a half likes on Facebook tell us consumers like them.
Our Final Verdict: 9.0/10
You've undoubtedly viewed ads for LowerMyBills.com. They are the real deal, and can get you the perfect lender for your situation