Mortgage.net - Reviewed & Compared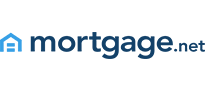 Summary
Simple is good, and Mortgage.net makes things as simple as possible. No frills, no sales pitch, just a very easy (yet highly targeted) question and answer process to get you the best lenders for your needs.
Company Overview
Mortgage.net is a mortgage and refinance aggregator, which means they match people up with the best lenders for them. This allows consumers to compare different offers from different banks and lenders, and choose what works for them.
MORE: Calculate your monthly mortgage refi payment
What Mortgage.net Does Best
It's all about choice – you get to choose the best lenders for you. Mortgage.net is excellent at drilling down exactly what you need, so you don't waste time. For example, they differentiate between buying a house now or in a few months. You can just check rates. Refi… they'll ask you about cash out (nobody else does this.) Once they have your answers (it's all really simple and intuitive), you get the best lending options for you. And the cost… well, it's free.
MORE: Calculate your monthly mortgage refi payment
Any Negatives?
They don't waste your time with nine-million clickable articles and ads. So I suppose if you want articles like "when is the best time to buy" you're out of luck here (I think this is a plus.)
What Others Are Saying
They are BBB accredited, so no problem there. They are also backed by Prudential Financial..
Our Final Verdict: 9.0/10
Mortgage.net offers a simple question and answer application process, which allows consumers a fast, easy way to get the best mortgage and refi offers specifically for their needs.