Wyndham Capital - Reviewed & Compared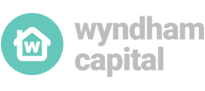 Summary
Since 2001, Wyndham Capital has been a prolific online lender that uses technology to make the customer experience seamless, fast, and accurate. They've become a go-to source for both mortgages and refinancing, with great rates and even better service.
Company Overview
Wyndham Capital was founded in 2001 with two simple goals: to provide great customer service with the best rates and terms on mortgages and refinances. They are extremely tech focused, using every opportunity to improve operations for a better customer experience, at the lowest cost possible.
MORE: Calculate your monthly mortgage payment
What Wyndham Capital Does Best
You can get a refinance or mortgage your way. If you want to go the entire DIY route, and handle everything from your phone, you can (seamlessly, I might add). If you wish a dedicated loan officer to walk you through everything, you get that option as well. Or any mix of the two. They have all the loan types (FHA, VA, Jumbo, Cash Out Refi, etc.), at the best rates and terms. This is a really good company to work with.
MORE: Calculate your monthly mortgage payment
Any Negatives?
Like many lenders, they aren't in every state. But they are in 40+, with more added, so it's a good bet they can help you.
What Others Are Saying
More than 2,000 Google reviews at 4.8 stars (out of 5). That's exceptional. Use them with confidence.
Our Final Verdict: 9.3/10
Windham Capital is everything you want in a refi / mortgage lender. All the term lengths and loan types, online options, dedicated loan officers, and fantastic rates. They check all the boxes.
GET STARTED