Zillow Home Loans - Reviewed & Compared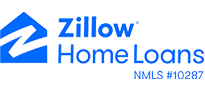 Summary
Zillow is one of the most trusted and prolific names in the real estate world. And while their name is almost synonymous with searching for, buying, and selling a home, they've entered the mortgage lending and refinancing industry (Excellent and Good Credit only) by acquiring Mortgage Lenders of America, now Zillow Home Loans in 2018.
Company Overview
Zillow.com is almost certainly one of your stops when you are buying or selling a home. And they've expanded their offerings by becoming a mortgage and refinancing lender by launching Zillow Home Loans in 2018, allowing them to be an "everything under one roof" provider for all things real estate.
MORE: Calculate your monthly mortgage payment
What Zillow Home Loans Does Best
They are going to provide you with a personal, dedicated loan officer who will help you through the entire mortgage / refinance process. We really liked that approach, because it helps answer questions, and having a single point of contact also saves a lot of time. When you work with one person, nothing is lost or misunderstood. They also have fantastic rates and terms, allowing buyers and refinancers to get the exact loan they need.
MORE: Calculate your monthly mortgage payment
Any Negatives?
They aren't in every state yet (close though – they are licensed in 45 states and the District of Columbia at the time of this writing, and adding more.)
What Others Are Saying
A+ BBB Rating. But really, it's Zillow – need I say more? I love Zillow, you love Zillow, we all love Zillow. And now Zillow Home Loans.
Our Final Verdict: 9.2/10
Zillow is almost synonymous with buying and selling a home. And their Zillow Home Loans and refi service is first rate as well. We like big, trusted names, and they fit the bill.
GET STARTED