diet-to-go - Reviewed & Compared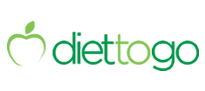 We all know sticking to a diet and eating healthy is tough. But Diet to Go makes it delicious with their pre-cooked, home delivered meals that make eating healthy and losing weight simple. Whether you are counting calories, need a Keto/Atkins type diet, are a pre-diabetic/diabetic, or a vegetarian, Diet to Go has you covered.
The Skinny on the Food
It's really simple: these meals are fantastic, and strictly adhere to the diet plan you choose. This takes all of the guesswork out of losing weight, controlling carbs or blood sugar, and eating healthy. All meals are pre-cooked, so there's no prep. And the food is so varied – for example, on the balanced plan, today I'm having Kale & Swiss Frittata for breakfast, Chicken Pesto Salad for lunch, and Thai Turkey Tenderloin for dinner. Mmmmm.
MORE: What's The Best Home Meal Delivery Service?
Diet to Go Pros
Takes all of the guesswork out of dieting and eating healthy.
Really great food, and the fact that it's all pre-cooked and pre-prepared is a big bonus.
Menus rotate every five weeks, so there's always something different.
Super-flexible. Change options and meals, all while staying within your diet. No contract either.
I love that besides a healthy/balanced option, they also have Keto, Vegetarian, and even Diabetic. My pre-diabetes sister can finally use a meal delivery plan.
The price is right at $8.57 a meal, and their Free Delivery for the First Four Weeks is really nice as well.
Any Negatives
The meals are pre-cooked, so people who want to cook will have to look elsewhere (this really isn't a negative!)
Costs
Meals start at $8.57 per serving, making it very affordable.
MORE: What Health Insurance Is Best for You?
Bottom Line: 9.2/10
Dieting can be tough, but Diet to Go makes it easy with fresh and delicious pre-cooked healthy meals delivered to your door.
GET STARTED