Hello Fresh - Reviewed & Compared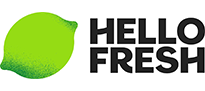 Planning meals and shopping for ingredients is sooo 20th century. That's why pre-packaged meal delivery services have become so popular. Today let's take a look at one of the biggest names in the industry: Hello Fresh.
The Skinny on the Food
Oh, to be a taster at Hello Fresh…. They sample and taste their recipes more than 200 times, which ensures everything customers receive has passed an extensive and varied taste test. And we have to say, the attention to detail works, because the beef, chicken, fish, veggies, and sides were all delicious and fresh. The portions were just right as well.
MORE: What's The Best Home Meal Delivery Service?
Hello Fresh Pros
The menu is pretty varied and eclectic. Adventurous eaters will be pleased.
Everything is portioned out, with easy to follow cooking instructions. The insulated packaging works very well.
We did find everything fresh and tasty. So yes, their commitment to quality is apparent.
Hey look - they have a wine plan!! Seriously, this is a neat touch, because they have pairing recommendations with their meals. Red, white, both… you choose.
No commitments or contracts – you can skip weeks, cancel anytime, etc.
They have a special low-calorie plan for those who are watching their weight.
Any Negatives
They don't have quite as many substitution options as some other services. So picky eaters may have fewer choices.
Costs
Most meals run $7.87-$8.99 per serving. That's a good deal.
MORE: What Health Insurance Is Best for You?
Bottom Line: 9.5/10
Hello Fresh is probably the biggest name in the industry, and with their fresh ingredients and great taste, it's easy to see why.
GET STARTED