Home Chef - Reviewed & Compared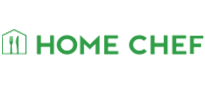 Let's face it – some of us simply don't have time to plan, shop for ingredients, and cook complete meals for ourselves and our families. Home Chef addresses this by delivering customizable meal kits that allow anyone to prepare fresh, delicious meals right at home.
The Skinny on the Food
It's all about the food at Home Chef. They have a menu that changes weekly (and is set five weeks in advance), so the level of choice is unsurpassed. From complete dinners to high end gourmet meals to quick lunches to add-ons like smoothies, you're never going hungry here. Everything we tried was fresh, delicious, and very easy to prepare.
MORE: What's The Best Home Meal Delivery Service?
Home Chef Pros
I loved their menu, and I loved the fact that it constantly changes. There's always multiple choices to look forward to.
Everything is delivered fresh, in ice-packed, insulated, recyclable boxes.
Every ingredient is perfectly portioned and clearly packaged. There's little to no guesswork, and even a novice cook (like me) can make great meals.
There's a lot of customization options with your meals. Sub out sides, double portions, add a smoothie, etc. Almost any diet (like low carb, etc.) can be catered to.
The price is very fair, especially for the quality of the food you get.
No commitment – you can skip weeks, cancel anytime, and more.
Any Negatives
The only negative is they don't have "specific" diets, like Paleo or similar. But you can easily build a Paleo-themed (or similar) menu with their options.
Costs
Most meals run 7.49 to 9.99 per serving. So it's cheaper (and healthier) than eating out and they offer a special promotion of $90 Off Your First 4 Boxes.
MORE: What Health Insurance Is Best for You?
Bottom Line: 9.8/10
With their rotating menu and customizable options, Home Chef has taken the "work" out of cooking, and delivers healthy, delicious meal kits right to your door.
GET STARTED