Freshology - Reviewed & Compared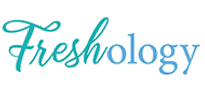 One of the more popular meal delivery services out there today, Freshology is a ready-to-eat option. This means, no cooking or time is needed once you get your order. You simply heat and eat. This is perfect for those who have no time to shop, prep, and cook, but still want delicious healthy meals.
The Skinny on the Food
The food is at the forefront of Freshology. A menu that changes weekly, with over 500 options in rotation, your tastebuds will never get bored. Whether it's breakfast, lunch, or dinner, there wasn't a meal we tried that we didn't love. And they taste so good, you'll forget how healthy they are for you.
MORE: What's The Best Home Meal Delivery Service?
Freshology Pros
Meals arrive ready to heat and eat.
Free health coach advice by email or phone.
Many options for low carb, keto, and vegetarian diets.
Over 500 meals to choose from.
Makes eating portion and calorie-controlled meals easy.
No commitments, you can pause or cancel at any time
Constantly running promotions for new customers
Any Negatives
The big negative is they do not offer specific gluten-free options.
Costs
Meals can run anywhere from $8.58 to $13.00 depending on the amount you order. You pay a little more for them to prepare your meal instead of you cooking it at home.
MORE: What Health Insurance Is Best for You?
Bottom Line: 9.1/10
Freshology gives you access to an endless amount of options of ready to eat meals that are extremely healthy and ready to eat without lifting a finger.
GET STARTED