Sun Basket - Reviewed & Compared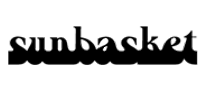 If you want a meal delivery service that will have you eating clean, delicious, organic food, then check out Sun Basket. They have a large menu, all kinds of fresh and clean ingredients, easy recipes to follow, and they allow you quite a bit of flexibility and choice (pick both vegetarian and Paleo meals? Cool!) This is the meal delivery plan for healthy foodies.
The Skinny on the Food
Yummy yum yum. Seriously, if you like to eat clean yet adventurous, Sun Basket has some treats for you. There are always 18 dinners to choose from each week, so you'll always find things you want. But you can also expect things like North African lamb flatbreads with cabbage and garlic yogurt. Or Poached cod with salsa verde. Or sloppy joes and/or fish tacos with zesty lime yogurt and carrot-cabbage slaw. Yea, it's really good eating!
MORE: What's The Best Home Meal Delivery Service?
Sun Basket Pros
Fresh, Clean, and Organic ingredients are the order of the day here.
Easy to follow recipes, and some really adventurous (and delicious) meals.
Lots of menus and diets are satisfied: Carb-Conscious, Paleo, Vegetarian, Lean & Clean, Gluten-Free, Mediterranean, Vegan, Quick & Easy, Pescatarian, and Diabetes-Friendly. You can also mix and match from them.
No contracts – you can pause or cancel anytime.
Besides dinners, has breakfasts, lunches, and healthy snacks. You can put your entire meal planning on autopilot.
Any Negatives
Their menu might be too adventurous for super fussy eaters.
Costs
Meals start as low as $10.99. This is a great value for the quality. Appealing promotion of $35 Off + 4 Free Gifts.
MORE: What Health Insurance Is Best for You?
Bottom Line: 9.3/10
Sun Basket is a very comprehensive meal delivery service that has one of the most varied and flexible menus we've seen yet. Great for foodies!
GET STARTED