Veestro - Reviewed & Compared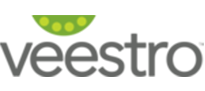 Veestro is often viewed as the most popular plant-based meal service in the country. It has gained a loyal following due to it's delicious (and often vegan) nutrient-rich plant-based dishes. Most of the meals will be ready to eat in just a few minutes, which makes it perfect for anyone who wants a quick meal.
The Skinny on the Food
If you are vegetarian or vegan or just looking for an easy way to eat more delicious and healthy goods, Veestro is an amazing option. With nearly 50 options available weekly, you can always find something that looks yummy to you. This week alone they have Country fried Chick'n, pasta bolognese, enchilada casserole, and pizza Neapolitan. You'd never know you are eating healthy!
MORE: What's The Best Home Meal Delivery Service?
Veestro Pros
Pre-portioned, ready to heat and eat meals makes them the ultimate convenience
100% plant-based, chef-prepared, means they are delicious and nutritious
Tons of options for a variety of diet restrictions like gluten-free, nut-free, soy-free, or vegan meals.
Offers subscription-based plans for 10, 20, or 30 meals per week
They even have dessert options!
Any Negatives
They only have vegan/vegetarian options, no meat whatsoever.
Costs
The cheapest option(with first-time customer discount) will cost you about $7.90 per meal, while the most expensive will raise this to $9.70. This is pretty cheap considering all you have to do is heat and eat. It's like having a chef prepare meals for you.
MORE: What Health Insurance Is Best for You?
Bottom Line: 8.9/10
Veestro is perfect for the health-conscious person looking for chef-prepared, ready to heat and eat plant-based meals. They also have great options for those who are gluten-free.
GET STARTED