IVL - Reviewed & Compared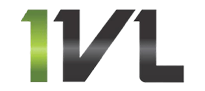 Summary
In business since 2000, International Van Lines (IVL) has been consistently recognized as a top moving company, garnering numerous industry and consumer-group awards, as well as rave reviews from customers. The company handles all manner of moves, but really shines in long distance interstate and international moves.
The Good
The thing you really want in a mover is confidence. After all, you are moving your entire life from one locale to another. IVL offers that, and then some. They are consistently rated amongst the best movers in the industry. They offer everything you expect, from packing and unpacking to extra insurance to moving a piano to international moving and storage. Local or long distance, they have you covered.
MORE: What's the Best Moving Company for Your Move?
Any Drawbacks?
They do contract third-party movers for many local moves. But this is common in the industry, so it's to be expected.
Features and Highlights
Handles long distance interstate moves with ease.
Also handles international moves to 180+ countries.
Lots of add-ons and options. Need your vehicle moved overseas? No problem.
Extra insurances available, as is packing/unpacking/etc.
Fully vets their third-party partners. Very trustworthy.
Competitively priced. Offers free quotes.
MORE: What's the Best Moving Company for Your Move?
What Others Say
IVL consistently garners exceptional reviews. They been named "best moving company" in 2017, 2018, and 2019 by Consumers Advocate.
Our Final Verdict: 9.9/10
International Van Lines has the experience, credentials, and industry accolades you would expect from a top moving carrier. Use them with confidence.
GET STARTED