Hibu - Reviewed & Compared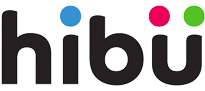 Hibu Review
In the "do it yourself" web design industry, Hibu goes in a different direction – they build your site for you. They make their mark of having all of the "all inclusive" features of competitors, with the added plus of building the site.
Notable Features
Hibu's designers build a beautiful website for you
Your input and direction is welcome
Excellent features, including hosting and e-commerce options
All sites are built to be responsive, so they look great on phones and tablets
Solid pricing for what you get
MORE:  What is the Best Online Website Builder?
Ease of Use
Hibu is arguably the easiest to use, because what's easier than someone else doing the design and website building for you? Not much else to say here – Hibu offers "hands off" website building.
Pricing
They want to talk to you before revealing pricing. I did some digging, and found that pricing can generally run anywhere from $600 - $1600 a year. But you get everything, and really, that's pretty reasonable to have a professional site developed. Plus, they do have a "design is free" offer currently on the table.
Any Negatives?
Pricing is higher than DIY services. No way around that, but you do get more.
MORE:  What is the Best Online Website Builder?
Who Hibu is Best For
Any size business can benefit from Hibu. The big key is, Hibu appeals to those who want a beautiful website built for them.
Our Final Verdict: 9.2/10
Hibu is ideal for those who want a website built for them, but don't want to pay a web designer's higher rates. Check them out.
GET STARTED