Weebly - Reviewed & Compared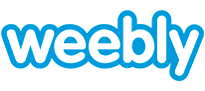 Weebly Review
Weebly has been around since 2006, which makes them a leader in the online web design industry. They also have one of the most powerful site developers/editors I've seen.
Notable Features
All price levels include hosting
There's a free option for those who want the basics
Fantastic site builder is quite powerful
All sites developed are responsive, so they look great on any device
I loved the themes – you can make a nice looking site here
MORE:  What is the Best Online Website Builder?
Ease of Use
I found Weebly to be easy to use. They use a drag and drop setup, with a left hand "dock" for different modules. You choose basic themes that set the tone for your site, and go from there. You do need to have some idea of how you want your site to look, but that's common with all drag and drop builders.
Pricing
Four options: free, and $8, $12, and $25 a month (when paid annually). I must say, the $25 option is quite robust, and great for full blown e-commerce and member sites.
Any Negatives?
Might be a tad complicated for total newbies.
MORE:  What is the Best Online Website Builder?
Who Weebly is Best For
Weebly covers the whole spectrum. Everyone from a kitchen table blogger to a full blown e-commerce business can find a home here.
Our Final Verdic: 9.3/10
Weebly is an excellent platform that is easy enough for beginners, but has the power and features to appeal to more professional users too.
GET STARTED