Creditrepair.com - Reviewed & Compared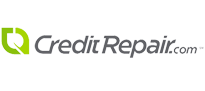 Summary
With a name like CreditRepair.com, you'd expect a first rate credit repair service. Their URL is right to the point, and their service is very straightforward as well. So how do they stack up? Let's find out:
Company Overview
CreditRepair.com has helped people find solutions to their credit issues since 1999 and now also works to repair your credit. CreditRepair.com works to improve member's credit scores by disputing and getting inaccurate or negative items removed, such as late payments, bankruptcies, foreclosures, and more.
MORE: Is a Credit Repair Service Your Best Option?
What CreditRepair.com Does Best
They work with you to get inaccurate and negative items removed from your credit reports, which may be able to increase your credit score. Past customers have seen an average of a 40-point score gain in the first 4 months and a 70 point average score increase in one year. They also simplify things, having one level of service, so there's no hard sell or confusion. They also offer a lot of free services to start things off – consultation, score evaluation, credit education, and more.
MORE: Is a Credit Repair Service Your Best Option?
Any Negatives?
Not really. The website does have a lot of information, but it's not right out in front. Outside reviews can be a little hard to find.
What Others Are Saying
No BBB profile, but they do feature a lot of satisfied customer testimonials, which I always like. I don't see much negative written about them.
Our Final Verdict: 9.6/10
CreditRepair.com uses an uncomplicated "one-low-price" service, and gets most consumers excellent results. Of course every member's credit situation is unique but it's well worth checking out.
GET STARTED