HealthCare.com - Reviewed & Compared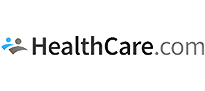 In business since 2006, HealthCare.com is a health insurance aggregator service that lets you compare health care providers and plans side by side. Their free website offers easy to use, customizable tools that get the best rates for you and your family.
What HealthCare.com Does Best
They excel at showing visitors the best rates for their unique situation. Their comparison and search tools are really easy to use, but I was also pleasantly surprised to see a preferred, affordable rate in my area without entering anything. They can also help users with enrollment, and have a ton of useful articles and healthcare information at your fingertips.
MORE: What Health Insurance Is Best for You?
Types of Health Care Plans Offered
They seem to have all of the plans that people need. Regular health insurance? Sure. Medicare and Medicare Supplement? Yup. ACA (Obamacare) plans? Yes indeed. All kinds of rates for all kinds of coverages (43,000+ plans in all – that's a lot.)
Any Negatives
None that I could find. Solid company through and through.
What Others Are Saying
#148 on the Inc. 500 of fastest growing companies is very impressive. Also #99 on the Deloitte 500. I found nothing but good press on them.
MORE: What Health Insurance Is Best for You?
Our Final Verdict: 9.8/10
HealthCare.com is one of the best in the industry at getting you the lowest health insurance rates from the top health insurance providers.
GET STARTED