MedicarePlan.com - Reviewed & Compared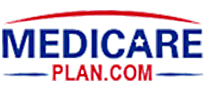 MedicarePlan.com is a health insurance service that focuses solely on Medicare, offering consumers a fast, easy, and free way to find Medicare and Medicare supplement eligible providers across the United States.
What MedicarePlan.com Does Best
All Medicare, all the time. MedicarePlan.com doesn't try to be all things to all people, instead focusing on Medicare. This allows them to really hone in on what a Medicare-eligible consumer is looking for, and compare plans and carriers side by side. They also have live, expert help available, which is always a plus in the often-confusing world of Medicare.
MORE: What Health Insurance Is Best for You?
Types of Health Care Plans Offered
Did I mention they have Medicare plans? Well, they do! Seriously, Medicare and Medicare supplement are the focus, so if that's what you need, they fit the bill. If you are looking for something different, you're probably not on a site with "Medicare" right in the URL.
Any Negatives
The focus on Medicare leaves little room for anything else, but since Medicare is exactly what their consumers want, that's fine by me.
What Others Are Saying
A+ BBB Rating is always nice. I don't find much else, but the BBB rating always makes me a little more comfortable.
MORE: What Health Insurance Is Best for You?
Our Final Verdict: 9.2/10
MedicarePlan.com is exactly what you think it is – a no-nonsense Medicare search, comparison, and enrollment service.
GET STARTED