HealthInsurance.net - Reviewed & Compared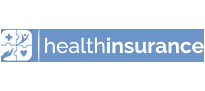 Since 1996 HealthInsurance.net has been a go-to source for consumers looking for health insurance. They offer a side by side rate comparison service that's fast and free, and also have an extensive "wiki" type information section that answers many health insurance questions.
What HealthInsurance.net Does Best
They are the standard when it comes to getting health insurance quotes. They've been at this a long time, and have a fairly simple, fast, and free online quote engine. I also loved the fact they have live agents 24/7 for folks who would rather speak (a big deal for some people). I also cracked a small smile when "90210" was in the zip code field as an example.
MORE: What Health Insurance Is Best for You?
Types of Health Care Plans Offered
Quick links to health insurance and Medicare insurance (with Medicare supplement.) I found info on other plans as well, but they don't list them up front.
Any Negatives?
The website could be deeper in options. But that's about it.
What Others Are Saying
There isn't a ton written about them, but they do get 5 stars on Consumer Advocate.
MORE: What Health Insurance Is Best for You?
Our Final Verdict: 9.5/10
HealthInsurance.net has been around a long time, and still offers consumers great service in finding the best health insurance for them.
GET STARTED