HealthQuotes.us - Reviewed & Compared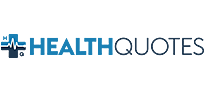 HealthQuotes.us is a health insurance aggregator that gets consumers health insurance quotes anywhere in the US. They have plenty of big names in their stable of 300+ providers, so consumers should be able to find what they are looking for.
What HealthQuotes.us Does Best
They work with some of the biggest names in the health insurance industry, so if you are looking for quotes from major carriers, HealthQuotes.us can get you what you are looking for. They also have live agents 24/7 for those who would rather speak on the phone (which I always like.)
MORE: What Health Insurance Is Best for You?
Types of Health Care Plans Offered
They have health insurance (of course), and I see that they offer Medicare plans as well. Their main page also mentions Obamacare, so they do have ACA providers as well.
Any Negatives
There are other services that seem to offer more variety in plans. But since all the big names are here, that may not matter much to many folks.
What Others Are Saying
I'm not finding much written on them (or by them about themselves). They are an aggregator (comparing companies), so I won't ding them too much for this.
MORE: What Health Insurance Is Best for You?
Our Final Verdict: 0.0/10
HealthQuotes.us offers consumers a health insurance search and comparison service that works with major insurers.
GET STARTED