FreeTaxUSA - Reviewed & Compared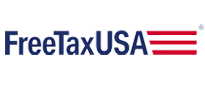 When you call your service "FreeTaxUSA®", that's a tall order, as people will expect "free". Fortunately, FreeTaxUSA really is free, and is a compelling option in online tax preparation.
Overview
Founded in 2001, FreeTaxUSA is a fast growing online tax preparation and filing service that offers a "robust yet no frills" approach to online tax preparation, at a very reasonable cost (or no cost at all).
MORE: The Best Online Tax Software For You
What FreeTaxUSA Does Best
The let you prepare your federal returns, regardless of complexity or forms, for free, which is an excellent value. You can add a state return to any for $12.95, and add a deluxe package (which includes chat support, audit assist, and amended returns) for $6.95. These prices make them the overall lowest cost online tax service we've found. You can also import returns from competitors for free.
Return Types and Costs
As mentioned previously, all federal returns are free. All state returns are $12.95. Added support costs $6.95. So at most, a complex federal and state return with support will cost less than $20, making FreeTaxUSA the lowest cost online tax service.
MORE: The Best Online Tax Software For You
Any Negatives?
No support unless paid, so you will need to know what you want.
Our Final Verdict: 9.2/10
Assuming you know what you want, FreeTaxUSA delivers what they promise, and are overall the lowest cost online tax filing option we've seen, even for complex returns. Definitely check them out.