TaxAct - Reviewed & Compared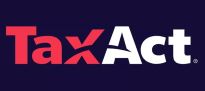 Founded in 1998, TaxAct lets you file your taxes for up to 30% less than their competitor. Let's see how they stack up.
Overview
Providing the highest degree of accuracy and designed by in-house tax accountants, TaxAct makes DIY tax filing fast, easy and affordable for individuals and small business owners.
MORE: The Best Online Tax Software For You
What TaxAct Does Best
Their tax prep products provide easy and comprehensive step-by-step directions to help your file your taxes and get the best possible refund, all without paying a high price. TaxAct guarantees a maximum refund and they back it up with their $100k Accuracy Guarantee.
Return Types and Costs
They have a free simple filer option for dependents, unemployment income, college expenses and retirement income. .Their other levels are Deluxe ($44.95), Premier ($69.95), and Self-Employed ($79.95). They show you what forms you get with each option so you know the right one for you. State returns are $19.95 for all levels.
MORE: The Best Online Tax Software For You
Any Negatives?
Their paid levels are a touch higher than other prep products.
Our Final Verdict: 9.4/10
With a free simple filer option, 80 Million returns filed since 2000 and their Maximum Refund Guarantee, TaxAct is a solid choice for an online tax service.
GET STARTED