TurboTax - Reviewed & Compared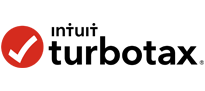 Turbotax's opening statement on their website is "Get your maximum refund, guaranteed". That gets our attention, but how do they stack up? Let's find out:
Overview
Turbotax has been around since the 1980's, and was acquired by business and financial software leader Intuit in the 90's. Turbotax has been a mainstay on store shelves for years, and has seamlessly graduated to an online version.
MORE: The Best Online Tax Software For You
What Turbotax Does Best
They take the mystery out of tax filing, giving consumers a simple, elegant interface to prepare and file their taxes. They handle all common types of tax returns and forms, ensure you get the maximum deductions you are allowed, and filing is fast and secure. You can even upload a phot of your W2.
Return Types and Costs
Most consumers will find what they are looking for. Their 1040EZ / 1040A versions are free for both state and federal. They also offer deluxe, premier, and self-employed versions (with specialized deductions for advanced situations) for a nominal cost.
MORE: The Best Online Tax Software For You
Any Negatives?
None that I could find. The free version does come with limited support, so if you want live help, you'll have to choose a paid option.
Our Final Verdict: 9.2/10
Turbotax is one of the leading names in tax preparation and filing, and their online service is first rate, especially for consumers who do not need much help.
GET STARTED